Share
Close
Horseplay Pee Wee Day Camp (ages 6-9)
$150 per class
Purchase required to enroll
Gallop on over to join this exciting horse filled day of camp!
2022 Dates
May 30th, July 22

Horseplay Camp is for campers age 6 to 9 years old.
The Horseplay Day Camp is an intensive day of horses for youth. This camp is one that teaches from the ground up. Our adventures are geared towards encouraging our riders to develop the following skills: Relationship Building with their Horse, Problem Solving and Dealing with Fear, Barn and Stable Management.

Campers spend the day:
Riding Lesson
Learning how to feed and care for horses
Educational Games about horse anatomy, body language, tack and more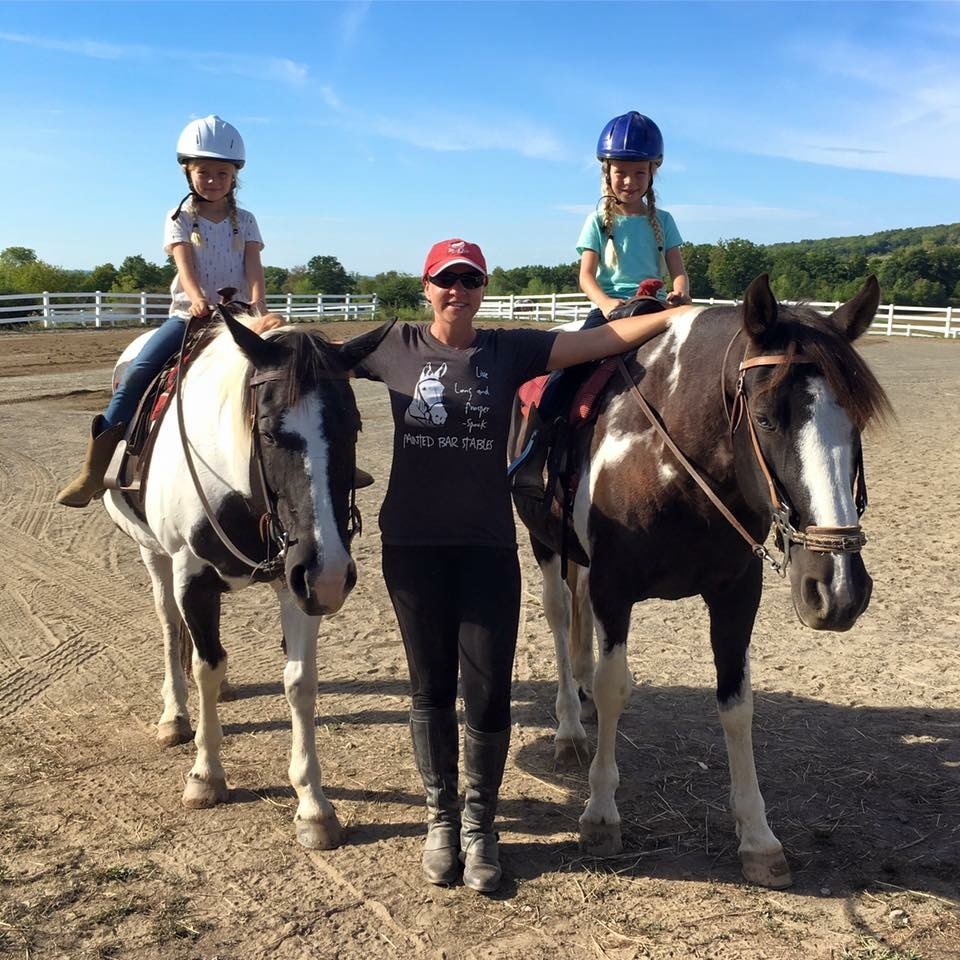 Cancellation Policy:

If a cancellation is needed before the start of the event for ANY reason (whether because of a COVID19 diagnosis or symptoms, a death in the family, an injury... any reason) a transferable but non-refundable deposit of 20% will apply. This deposit will be added to your account as account credit to be used towards future programs or rides.
Starting on the day of the event, there will be absolutely no refunds. Please be sure to coordinate with us prior to the start of the program if there are any concerns.
Anyone exhibiting symptoms of COVID19 may be asked to leave with no refund. Please make sure you are symptom free before arrival. We strongly suggest testing if you are prone to "mock symptoms" such as allergies that may be confused with COVID19.
COVID19 Behavior Policy for Painted Bar Stables:
We do not segregate between vaccinated and unvaccinated people. Our rules apply to everyone evenly.

To prevent people from blowing breath on others, we require that everyone wear a mask coving their nose and mouth whenever within 'a horses distance' (10 feet) of a 'not-your-person'. This applies to whether you are on the ground or mounted - when near another person mask up, and when you are at a distance individuals may feel free to take their mask down.

We strongly suggest masks and face coverings that encircle the head and can be worn around the neck for easy access when not in use instead of those that rely on ear loops, as ear loops can become tricky when wearing a helmet. Bandanas are appropriate and acceptable.